Hello,
I've just installed Valentina on Arch linux.
When I create a new pattern piece I get the following error, then valentina just closes.:
Failed to compute left/right minimum bearings for ""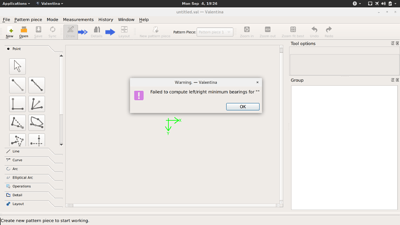 Has anyone else run into this problem?
The same thing happens if I try to load up a pattern from a file. I get this error for every point in the pattern, then valentina closes.