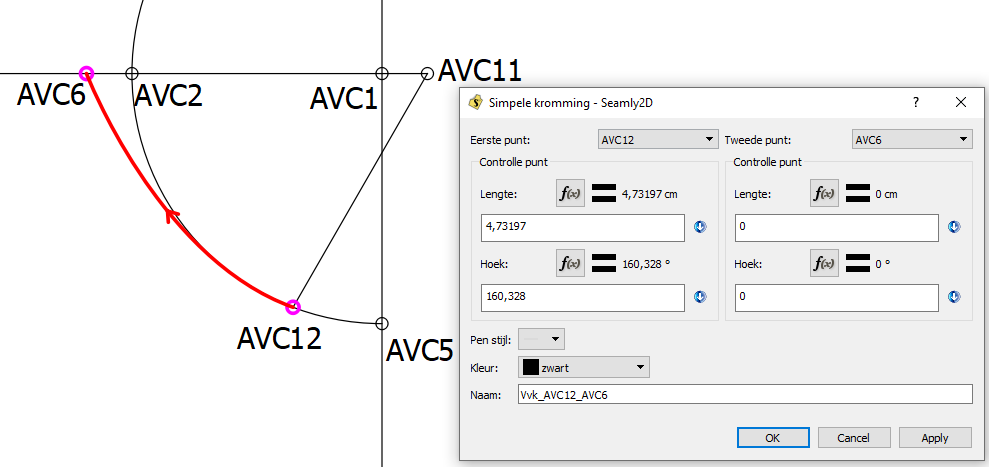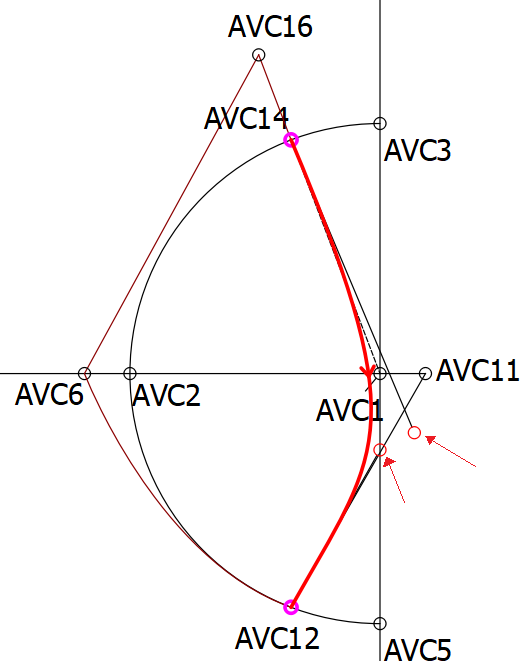 Ik werk nu geruime tijd met Seamly2D maar het volgende is mij nog niet gelukt. De afbeeldingen zijn van alleen voorcup van een BH. Welke formule moet ik gebruiken om deze krommingen te krijgen zodat deze mee veranderen als ik een andere BH maat gebruik? En dat de krommingen van de kleinste maat in verhouding gelijkwaardig zijn aan de grootste maat. Het is belangrijk voor het patroon dat kromming AVC12 naar AVC6 een bepaalde lengte heeft als onderdeel van de gehele beugellijn lengte. Wie kan mij helpen. Ik ben helaas niet echt wiskundig aangelegd.
Alvast heel erg bedankt
I have been working with Seamly2D for quite some time now, but I have not succeeded in the following. The images are from front cup only of a bra. Which formula should I use to get these curves so that they change when I use a different bra size? And that the curvatures of the smallest size are proportionally equivalent to the largest size. It is important to the pattern that curvature AVC12 to AVC6 has a certain length as part of the entire stirrup line length. Who can help me. Unfortunately, I am not really mathematic.
Thank you very much in advance Esther Dekker