Hi Luca.
I think there probably is room for enhancement by adding a new tool like the curvilinear tool to make Seamly2D easier to use. I also hope that @Grace may be able to help you to use the existing tools to do some or all of what you need until a new tool can be added
Hmmm… yes… and no, I have no idea how one is going to match the curves. The best that I can think of is to check the combined curve lengths of the armhole and the sleeve cap to see that the combined measurements measure the same lengths. Once you have them to within a few millimetres of each other, perhaps print the pattern and double-check them manually.
Obviously to measure armhole length and sleeve lenght is a kind of control we always do before cut fabics (they haven't to match, they have to be different about 6 centimeters
) The big help curvilinear gives is about curve shape
Monsieur Nicolas, have you arleady tested any model by sewing them? Have you printed with plotter?
Haha, @Nico, That's one way of checking the curve, lay your ruler on the screen, zoom in to fit and then fiddle with the handles to get it to match. I have problems taking the thin rullers off the screen

They seem to attach themselves in such a way that nothing fits between the screen and the ruler to pick it up again.
These various curve rulers seem to follow the Fibonacci rule as far as actually creating the curves to follow from a smaller curve into a larger curve smoothly.
Here are 2 methods one can use to get this smooth effect that may help you:
Perhaps one of these to methods will help you.
Yes, Luca, I have tested and sewed all the models I have drawn (mostly with the german Mülller and Sohn method). But I always draw the sleeves curves by hands, after printing - even if I lay my ruler (french curve) on the screen, before printing.
french_curves.pdf (14.1 KB)
I made a man jacket with Seamly2d and I drew all curves with Seamly2d. It was tested and it was ok.
Ich arbeite im Rückenteil mit einer kubischen Bezierkurve und im Vorderteil mit einer einfachen Kurve und komme damit gut klar. Habe ich nur mit einer einfachen Kurve gearbeitet kam ich beim Gradieren nicht mehr hin. Beim zeichnen der Armkugel öffne ich immer das Armloch - ich habe es in einer einzelnen Gruppe angelegt - damit ich die Kurven gut vergleichen kann. Als Hilfe habe ich immer noch die Gruppe: Armlochkontrolle angelegt. Leider kann man die Kubische Bezierkurve nicht verändern. Vielleicht müsste man dort mit den Punkten arbeiten. Ich stelle meine Schnitte nach Müller und Sohn auf. Da bin ich noch am ausprobieren:)
Bin jedoch mit dem Ergebnis in allen Größen zufrieden
Finally I printed the first model, trousers for me. The doubts I had about curves are gone, with Bezier curves I can obtain the same result as I have with curvilinear.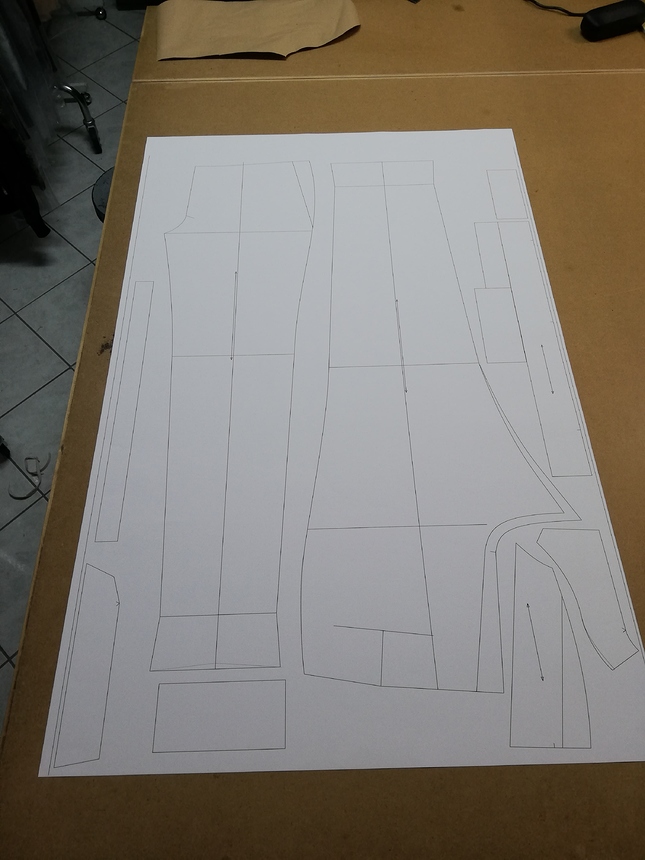 I've got also jacket patterns ready to print, and my modest family's atelier is ready to buy a Plotter!

We are about to become the first small laboratory in southern italy which works using an open source CAD (maybe in entire Italy)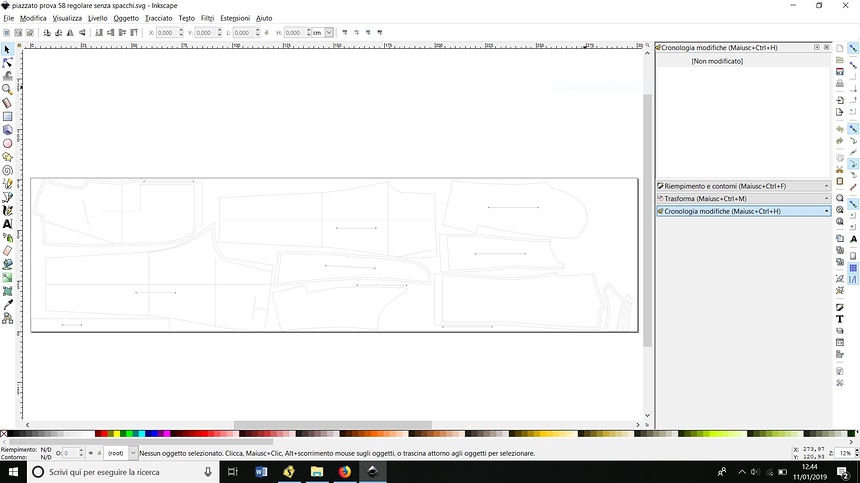 Seamly 2D is HUGE!!!
@luca_lavore Brilliant work! Also, I envy the plotter. I still use tile printing and tape together most patterns.
This is the way we work today. We've got cardboard patterns, we put on a 81cm large paper and draw on it. The plotter is the natural evolution, thanks to CAD, computer, technology and Thanks to you AWESOME PROGRAMMERS

many thanks to @slspencer who dreamed up the idea and invented a prototype program and who started this forum
Oh, wow! @luca_lavore, this is totally awesome

Congratulations on trying Seamly2D out and giving it a fair chance

Very well done!!! And thank you for sharing

Me and my father are happy and proud to let you all know that, from now, our entire work will be done with Seamly 2D and a plotter we recently have bought. It's already clear how much we believe in this project and in general garment industry innovation. Togheter, we can change the way clothes are made, forever. Thank you.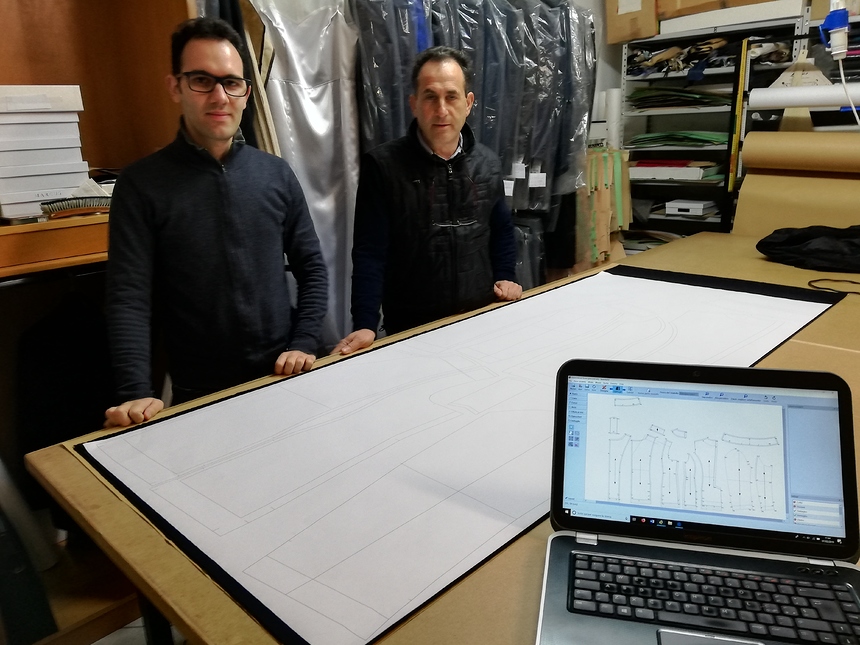 Oh, wow! @luca_lavore. Congratulations on the upgrades

They look marvelous. I'm sure I speak on behalf of everyone at Seamly2D that we wish you every success in the future with your new equipment

thanks. we work in a problematic land, to be innovative is the only way to survive.
Great ! Regards from Paris