I am a total beginner with the software, and have been practicing drafting basic bodice blocks. I saved a front bodice pattern, and when I tried to re-open it, it won't let me due to a critical error: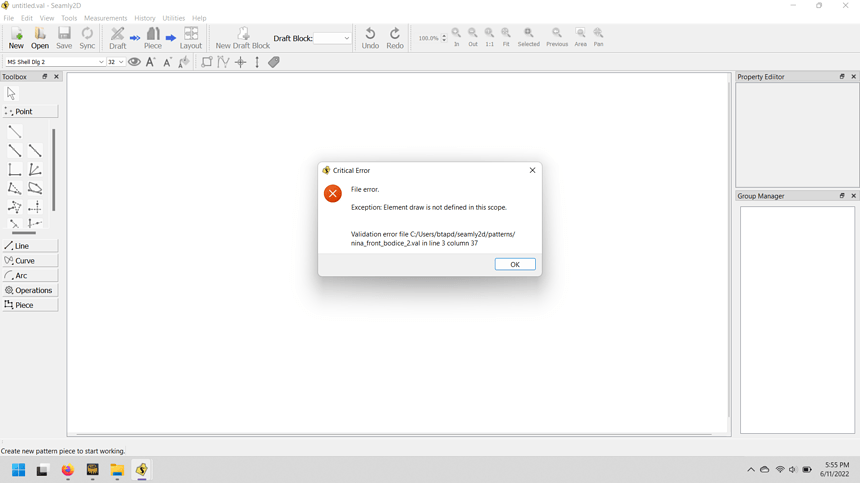 Here is the pattern file: nina_front_bodice_2.val (4.3 KB)
I haven't gotten very far, the file only contains some guidelines so far. Yesterday I finished the front bodice pattern, and encountered the same critical error when I went to open it today. So I re-started it, and when I tried to open it later on in the afternoon, the same error window popped up.
How do I fix this issue? And avoid running into it again in the future when I am working on more complex and time-consuming patterns?
Thank you!