I addressed issue#444 - Add a button / menu item to display the file info.
You can now popup a dialog that displays the pattern info: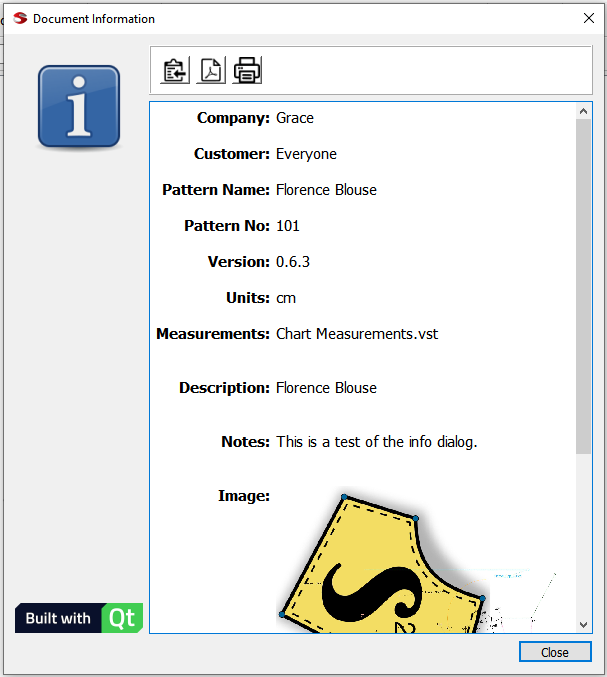 Dialog will be accessable via the File menu->Document Information: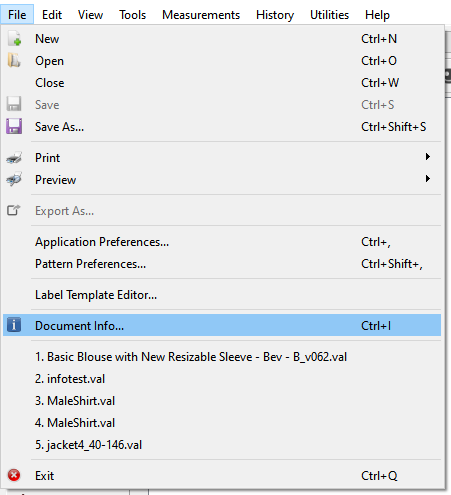 With the shortcut Ctrl + I:
Or via a revamped Status bar - there's a far right toolbutton . Currently the app uses a QToolbar to display the multi-size comboboxes (if a vst pattern), and the mouse coordinates / units, while the help tooltips are displayed in the actual QStatusBar (a special toolbar). The status toolbar is removed with the items moved to the statusbar where they should be. Those items appear on the right of the status bar as "permanent" widgets, meaning they can not be overwritten by any help text that is displayed on the left. It also means there is now one toolbar height more of space available for the workspace.