Hey everyone… I'm just finishing up with this issue " New Feature: Add a Tools menu and tool Toolbars #307" and before pushing the changes I want to verify something that's been driving me crazy. It has to do with the "Tool Options" dock and how the contents are displayed. Normally the tool property widgets are displayed NOT expanding, but at some point I noticed on my builds the property widgets are expanding - as shown in the screen caps below: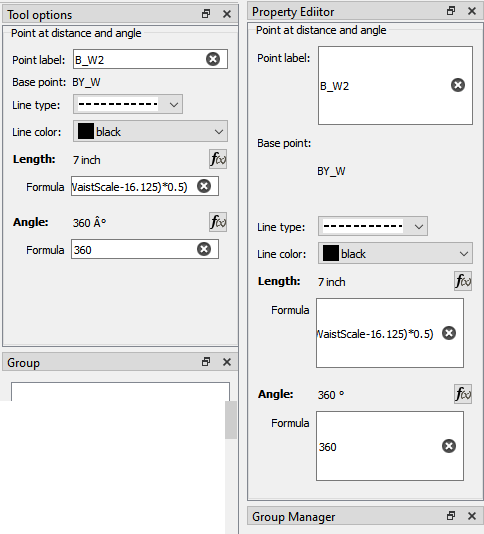 I've gone over the mainwindow and dock form and the PropertyBrowser 3rd party code that creates the tool property dock contents and I can't find anything that I might have changed to cause the widgets to expand???.. so I can only think it must be something related to my build kit and or compiler used. The dock on the left was with a recent Seamly2D weekly build off of Github while the right is the most recent build on my machine.
In a nutshell… Is anyone else getting the expanding widgets when the dock is resized? I don't know if it already exists? I certainly don't want to introduce this behavior, but it's not a problem at this time if it's just on my machine producing this. I wouldn't mind so much if the widget values where top aligned and not centered vertically - it's rather distracting.