I take my time about setting up a spreadsheet with the pattern system's own sizes measurement chart, if necessary, I convert the inch measurements to centimeters - because I prefer to work in centimeters - and I establish how many sizes have one grading amount before changing to another grading amount.
In this example, I'm using Helen Joseph-Armstrong's book: Patternmaking for Fashion Design.

As you can see, she has already divided her standard measurement chart into 3 sections. I'll only be working with the 1st section with the sizes 6 - 8 with a 1" increment in grading.
Once I have everything set up according to the book, I then add SeamlyME codes, convert the measurements to centimeters and work out the increments.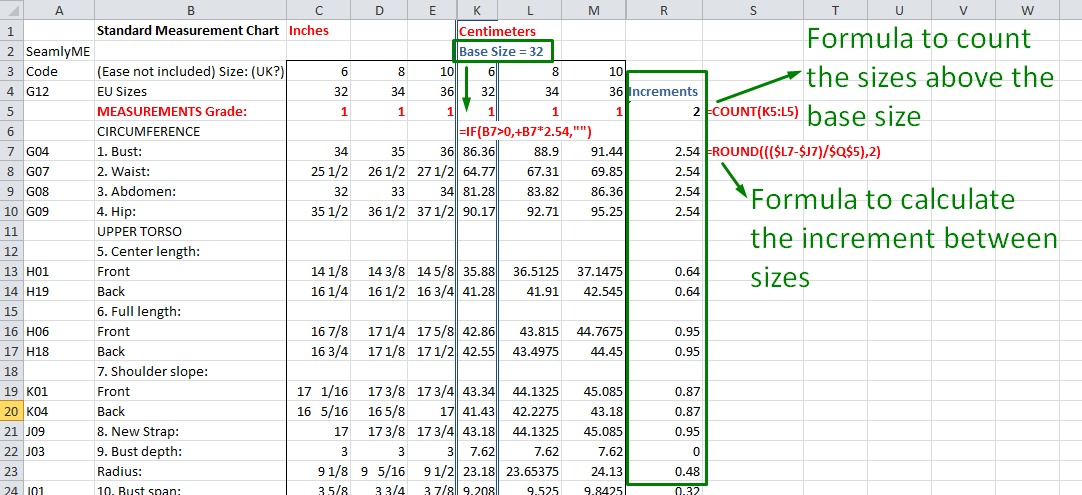 So this is what my spreadsheet looks like. I've hidden the columns that I won't be working with. At this point, I normally hide all except the Code, Description, Base Size & Increment columns, because these are the only ones that matter from here forward.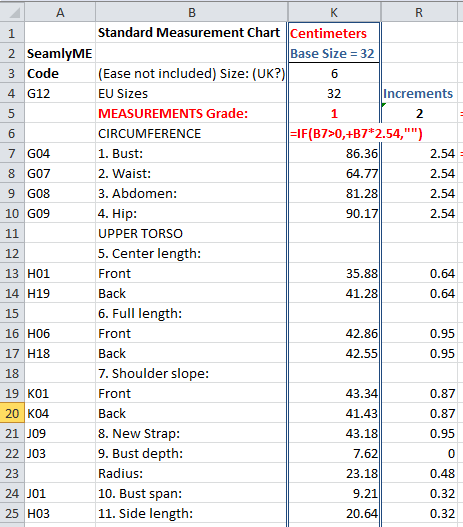 Measurements.xlsx (19.9 KB)
You may now create your measurement file in SeamlyME. Open SeamlyME, select New, Multisize, Centimeters, Base size 32 & I'm quite short, so I enter 164cm for base height. Click on OK & you can start keying in your values.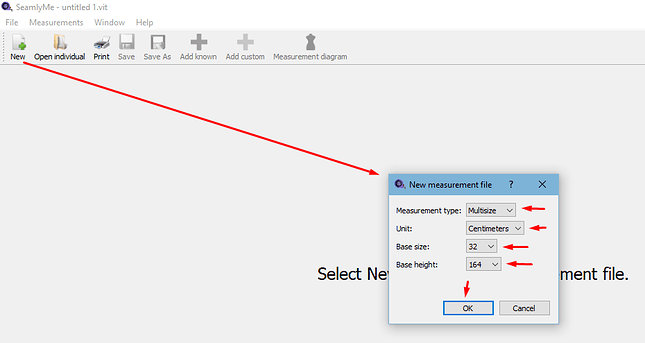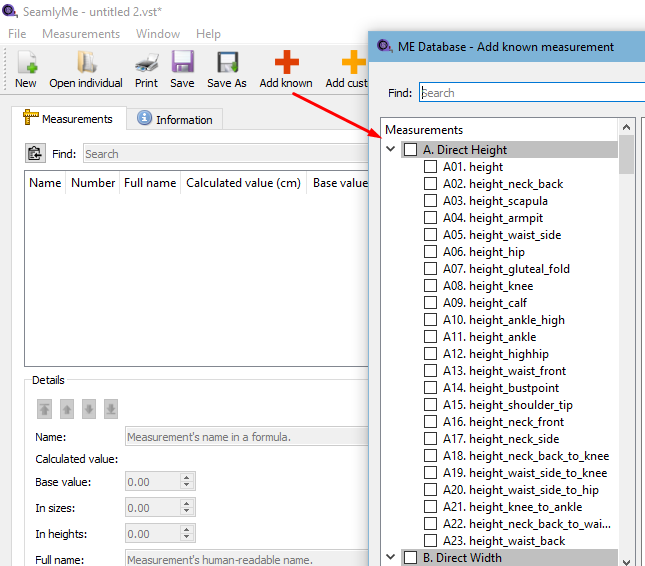 Just place a checkmark into each box that's on your spreadsheet to open all the codes. You can use the scroll on the right to move up and down the list to find the codes.
I normally rearrange them into the order on my spreadsheet (saves me looking for them all the time) and then it's easy and quick to enter the base and increment value just moving down the spreadsheet list.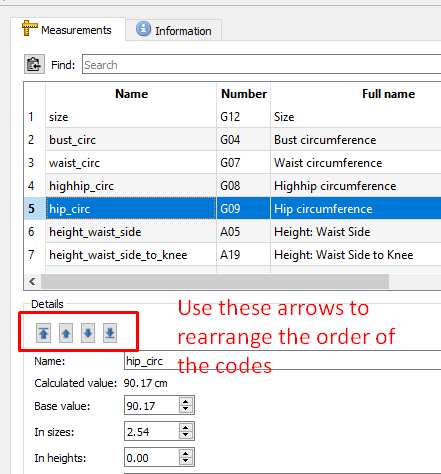 All the initial work takes a bit of time but it pays dividends in time saving later and this multisize file can be used to setup measurement charts for individuals, as well.
And this is the multisize file that I made a few years ago:
Armstrong Womens Size 6-10.vst (5.7 KB)
I go through this process with every pattern making system that I choose to explore, as I prefer making my original basic pattern drafts using a multisize chart so that I can see that everything resizes smoothly before uploading individual measurements for a specific garment for a specific person. I use the spreadsheet later to create a measurement sheet that I can use to record a person's specific measurements, so this also lives forever